PREMIUM SCREEN PORCH INSTALLATION & REPAIR SERVICES IN MARYLAND
Our screen and porch services breathe new life into your homes. From simple remodeling to a glam makeover – we can do it all!
TELL US ABOUT YOUR PROJECT.
Get Your Screen and Porch In Ship-shape: We're Here To Help!
Welcome to the NDA screen and porch services!
We know how you crave outdoorsy comfort within your home. And this is why we offer high-quality screen porch installation and repair services.
There is no need to scan for the best porch screen installation near me; team NDA is here to serve you with all the essentials in this domain. Our experienced professionals can help you transform your outdoor space into a screened-in oasis, perfect for entertaining guests or relaxing. We offer a variety of screen materials to choose from, which provides flexibility to our customers.
In addition to screen installation, we also offer porch repair services. Whether you have a small damage in your screen or a more significant structural issue with your porch, we have the skills and expertise to get the job done right.
Don't let bugs and the elements keep you from enjoying your outdoor space. Contact us today to schedule a consultation and see how we can help you create the perfect screened-in area for your home.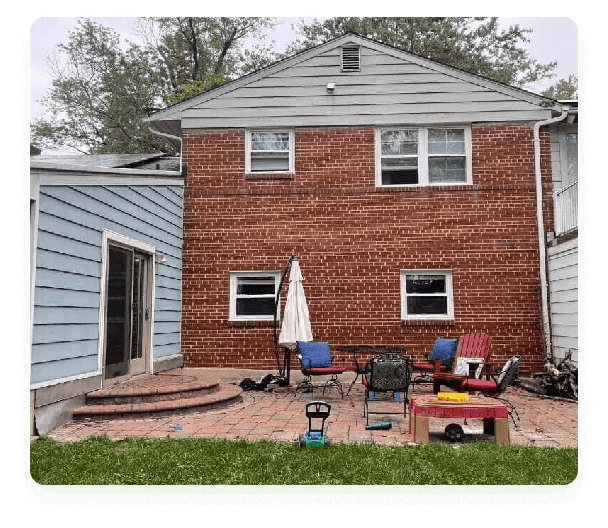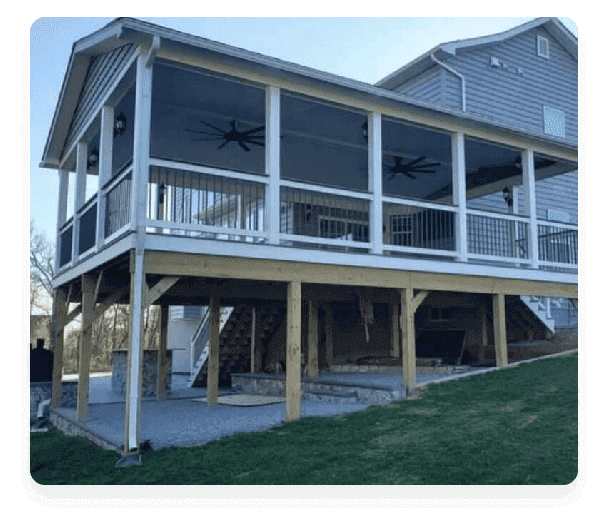 With Nda's Screen Porch Installation Services Make Your Home's Outdoor Space More Efficient
Porches and screen services can be a great addition to any home, and finding screen porch installation companies like NDA may be the best way to get started.
Our Porch screen installation services can increase your home's value, provide ample living space, buffer sound from outside areas, and keep bugs and other pests out of your outdoor space.
Additionally, our screen porch installation cost is relatively affordable, meaning you don't have to break the bank for this convenient service. With screen porches becoming increasingly popular throughout the country for their practicality, affordability, and convenience, investing in screen porch installation today could be one of the best decisions you make for your home.
So, what are you waiting for? Contact NDA Today and get the best screen porch installation services to instantly amp up the value of your space.
CHECK WHAT OUR CUSTOMERS HAVE TO SAY ABOUT US
1
What types of screens are there?
There are many types of screen materials, including traditional fiberglass, solar screen, and pet-resistant screen.
2
What benefits do screen porch installation services offer?
The screen porch installation will instantly boost your home's value, along with giving you a usable living space that you can use according to your preference.
3
How do I choose the right type of screen for my needs?
To choose the right type of screen for your needs, consider the following factors:
Location: Different screen types may be more or less suitable for different locations. For example, a solar screen may be a good choice for a sunny porch, while a pet-resistant screen may be a better option for a porch with pets that spend a lot of time outdoors.
Durability: Consider how long you want your screen to last and choose a material that is known for its durability.
Maintenance: Some types of screens may require more maintenance than others. Consider a low-maintenance option if you don't want to spend much time maintaining your screen.
4
Why should I opt for NDA's screen porch installation services?
At NDA, we have mastered the art of Screen Porch installation services. We have a team of experienced professionals who know what it takes to convert your outdoor spaces into a retreat that you will cherish for ages. So hand in the reins of your screen and porches to us and be ready to enjoy the magical aura that you get.
5
How do I care for screens?
To care of screens, regularly remove dirt and debris using a soft brush or vacuum. If the screen becomes dirty or damaged, it can be repaired using a patch kit or replacing the damaged section. Avoid using harsh chemicals on the screen, as they can cause damage. These steps make sure your screen porch installation cost doesn't go down the drain.