PAVERS REPAIR & INSTALLATION SERVICES IN MARYLAND
We offer paving solutions that can add value to your home. We pave driveways, pathways, garden paths, patios, and more.
TELL US ABOUT YOUR PROJECT.
Add function and beauty to your outdoor space
The driveway and pathways around your home can develop cracks over time and show signs of wear and tear. They can significantly depreciate the value of your property. More importantly, if not repaired, the cracked surfaces can allow water to enter the foundation, harming the structure of your home.
A newly paved driveway is an excellent way to keep your property looking good as new and safe. However, the key is to hire quality paver installation services.
And that's where we come in.
At NDA Construction, our highly skilled paving team has years of experience handling construction projects. We can create an entirely new driveway or pathway using various paving materials. We also resurface, repair, and replace existing structures by removing damaged areas.
It's time you improved the curb appeal of your home.
So stop searching for 'paver installation companies near me' and give us a call.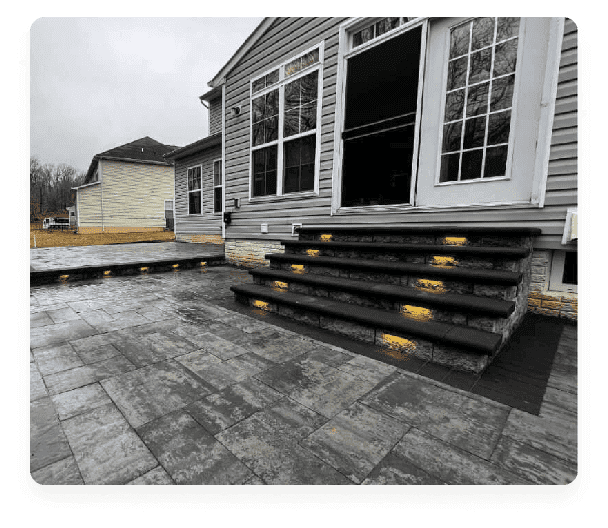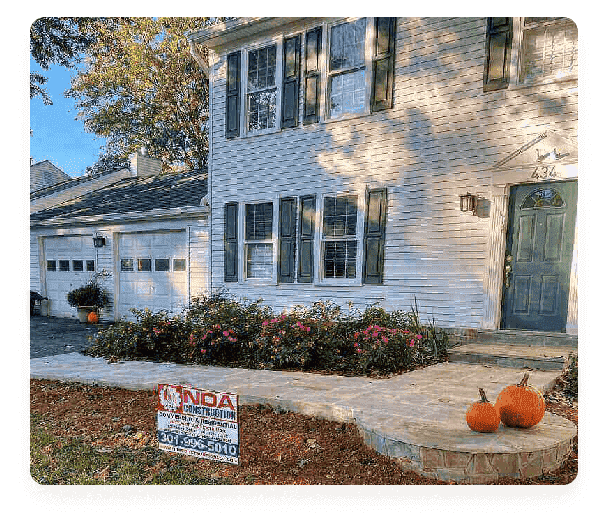 NDA Construction will help you enhance the aesthetics of your property
With dozens of paver installation options available, you might be wondering why you should select NDA Construction. All our contractors are skilled and experienced. Moreover, we use only top-notch materials and equipment alongside the latest technology to ensure you receive the best services.
We always take the time to understand individual paving needs. Our experienced contractors carefully evaluate your property, assess the existing surface, and highlight other aspects that could jeopardize the project before recommending a paving solution for your home.
We design and build outstanding paved surfaces at affordable rates. Our contractors provide durable solutions that enhance your home and fit your budget.
Let's build the ideal paved surface for your property.
CHECK WHAT OUR CUSTOMERS HAVE TO SAY ABOUT US
1
Is paving a good investment?
If you're thinking about renovating the area around your home, paving is a good option. Paving enables you to extend your outdoor space and develop the exterior of your property. So consider it as an opportunity to upgrade your home and make it look more attractive.
2
Why should I opt for a professional paving company?
A professional paving company will be familiar with the soil conditions in the area. They can recommend the best base and materials for your project. More importantly, they can visit your property and offer a better estimate of the cost.
3
How do I know if paving is the right choice for me?
Deciding on a project for your home can be difficult. But at NDA Construction, we aspire to make things easy for you. Our experienced construction consultants can help you decide what is best for your property- and pocket. We begin all projects by assessing the property, understanding your needs, and defining timelines and budgets. Once we establish all core criteria, we can start working on creating a beautiful outdoor space within record time.
4
How can I use pavers on my property?
Pavers are made of brick, stone, or concrete and come in many sizes and shapes. So, they're very versatile and can be used wherever you want. With the right planning and design, pavers can add value and living space to your property.
5
Why should I hire NDA Construction paver installation services?
At NDA Construction, we have the skill and experience to manage your paving needs. We offer various paving styles and designs at affordable rates that can add to the curb appeal of your property. What's more, we provide multiple other renovation services for your home, including bathroom remodeling, kitchen remodeling, roofing & siding, etc. That means you can complete several projects at the same time with us.