EXCEPTIONAL BASEMENT REMODELING SERVICES
We are here to transform your unfinished basement into an ultra-modern, sophisticated space
TELL US ABOUT YOUR PROJECT.
Stop wasting all that space in your unfinished basement
Are your closets overflowing and bedrooms getting overcrowded while you have one big dark open-spaced basement that's not being used?
We have the perfect solution to your problems at NDA Construction. It's time to convert your dismal, unappreciated basement into a hub of activity and an organized storage area.
As an experienced basement finishing company in Silver Spring, MD, our team uses efficient, budget-friendly techniques to upgrade your basement and tap into its full potential. We know exactly how to renovate your basement and ensure it meets the needs of your growing family.
Are you ready to begin your basement remodel project with us?
Simply explain your preferences and outline your budget so we can start working.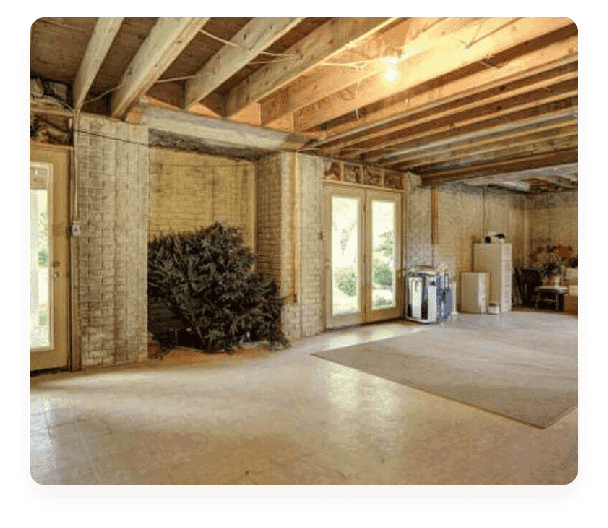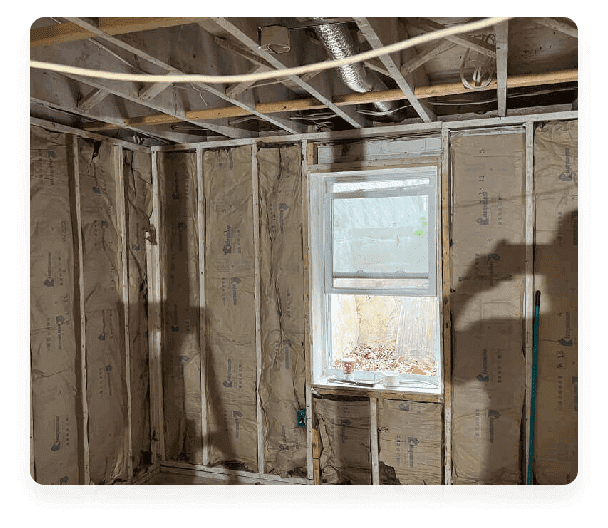 NDA Construction – the basement finishing contractors you can trust
Remodeling a basement can be a challenge for homeowners. However, with the right renovation experts, this can be a breeze.
You can stop searching for basement finishing contractors near me. As a well-known name in Silver Spring, we are one of the best basement remodeling companies in Maryland. Our goal is to enhance the functionality of your home. Therefore, we guarantee to create an energy-efficient, safe place where everyone wants to hang out.
We have years of experience designing and building customized basements, so we have the tools, technology, and skilled employees to create the ideal basement for your family. Additionally, NDA Construction also helps repair any basement, crawl space, and foundation-related issues in your house.
Let's collaborate to create a modern, beautiful basement that adds value to your home.
CHECK WHAT OUR CUSTOMERS HAVE TO SAY ABOUT US
1
How long will it take to renovate my basement?
The time it takes to renovate your basement depends on several factors, such as the size and scope of the project. However, it can take about two to three months to complete. With us, you can rest assured that we will work as quickly as possible and finish the project in record time.
2
Should I consider finishing my basement?
Sure! With the costs of new construction consistently increasing, this may be a good opportunity to turn your basement into an extra functional room, such as a bedroom, family room, or office. What's more, your growing family will always need more bathrooms and living space. So finishing the basement is a great way to develop more usable living space and increase the value of your property.
3
How much does basement finishing cost?
The cost of finishing your basement can vary from a few thousand dollars to a couple hundred thousand. It depends on the size, condition, and style of the basement you need. Contact us today, and we will provide you an estimate of your basement remodeling goal.
4
Do I need to install an egress window in my basement?
According to the international building code, all basements must be equipped with an egress window or an escape window. They're usually big enough to allow occupants to escape from the house in case of an emergency, such as a fire, without using the stairs. But besides code requirements and safety reasons, an egress window can improve the value of your home. It allows daylight to enter your basement, brightening up the lower level and creating an entirely different living experience. So it's definitely worth including an egress window in your basement renovation plans.
5
What precautions do you take to prevent mold from developing in my basement?
Basements are notorious for being dark and moist - the ideal environment for mold spores to thrive in. We use waterproof materials that do not absorb moisture when finishing a basement to save it from molds and debris.