SUPERIOR SIDEWALK SERVICES
Is your sidewalk getting worse with each passing day? Do you want someone to swipe a magic wand and fix all its issues? NDA Construction has the solution to all your woes!
TELL US ABOUT YOUR PROJECT.
Get Professional Sidewalk Installation and Repair
When you invest in your home with NDA Construction's sidewalk service, you can rest assured knowing that you have opted for the highest quality and longest-lasting concrete work. It will surely be an eye-catching addition to your home and turn the heads of passersby, who will undoubtedly be impressed by the craftsmanship put into beautifying your sidewalk.
Working with sidewalk construction companies, like NDA Construction Specialists, can save you from distress in the long run.
Proactively repairing and restoring your concrete sidewalk or walkway when you first spot a hazard is an inexpensive solution that guards you and your property, increasing its value. Investing in professional sidewalk construction services today will save you time and money later on.
Our experienced concrete sidewalk contractors guarantee a job of excellence without requiring you to spend more than your budget. As more and more clients choose us for their concrete repair needs, we continue to set a higher standard and deliver impeccable services each time.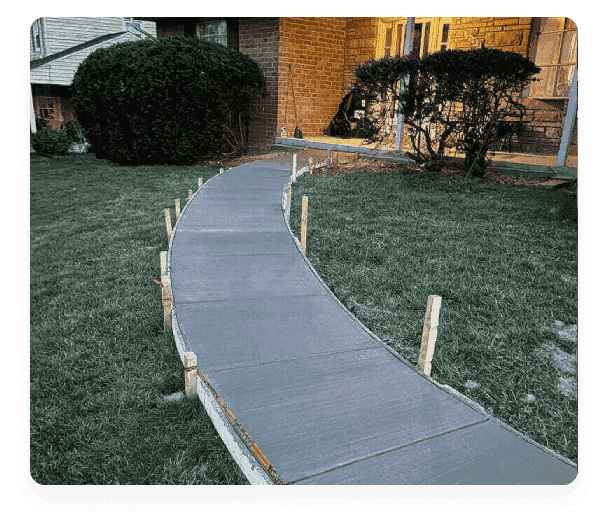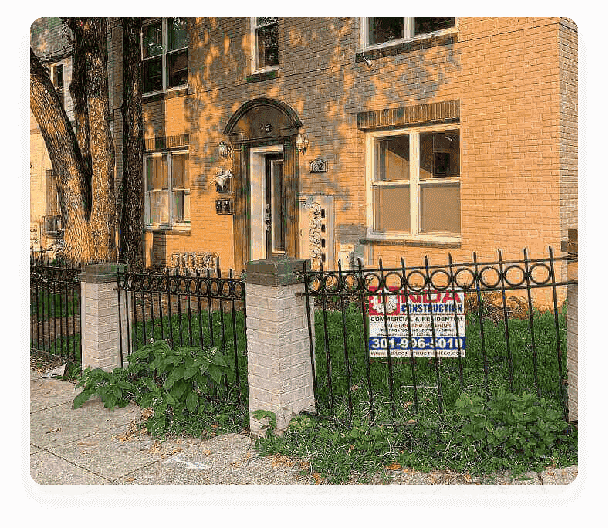 Why Invest in NDA Sidewalk Services?
NDA Construction is widely recognized as one of the most trusted sidewalk installation and repair companies.
Keeping concrete sidewalks well-maintained is more crucial than ever, with 32% of all nonfatal injuries in 2019 resulting from falls, as the National Safety Council reported. Unfortunately, concrete can shift, settle, and crack over time, creating a potential hazard and liability. Even worse is in colder climates, where freezing temperatures cause the concrete to expand and deepen those cracks - but fear not!
At NDA Construction, we specialize in concrete repair, which allows us to fix any potential tripping hazards without having to demolish and re-pour everything again—saving time and money in the long run.
Our concrete sidewalk construction process is designed for all climates and frequent concrete shifts, making it the perfect fit for repairs. We're always happy to serve residential properties and keep them looking their best while creating a safe atmosphere for their visitors.
Let us help you keep your property looking great and provide an injury-free environment!
CHECK WHAT OUR CUSTOMERS HAVE TO SAY ABOUT US
1
What differentiates NDA Construction Sidewalk service from other sidewalk construction companies?
Our sidewalks are constructed with premium-quality materials. Our focus on customized solutions for our clients sets us apart from others. The NDA Construction team believes in providing full-fledged service to customers. Hence, we pay attention to your requirements from inception till completion!
2
Why should I get my sidewalk repaired?
Concrete might seem solid and reliable, but even this sturdy material isn't immune to the ravages of time. Property owners can unwittingly let minor hazards build up - problems that become more expensive the longer they go unresolved!
3
How do you price the projects?
Concrete sidewalk cost depends upon the intensity of each project. A sidewalk that requires construction from scratch is inevitably priced higher than those with crack fixtures or shifted concrete. Contact us today to get an estimate for your sidewalk construction and repair.
4
Do you offer any other concrete-related services?
We specialize in updating and improving your concrete projects! Need a new driveway? We've got you covered. Or want to add that walkway for extra curb appeal? Yep, we do that too! Our past customers have loved the added value of our expertly installed sidewalks and driveways.
5
How do you ensure the sidewalk doesn't wither after a few days of installation?
The NDA Construction team has always strived to offer high-quality service to its clients. Also, we stay connected with our clients and make the best effort to fix issues that arise after sidewalk installation or repair.