EMINENT LAMINATE FLOORING SERVICES
We will help you modernize your home with the right laminate flooring and redefine its appeal
TELL US ABOUT YOUR PROJECT.
Improve the value of your house by installing laminate flooring
The latest house renovation trends revolve around laminate flooring. This relatively new type of flooring has quickly become the favorite option for homeowners - and for good reason, too!
For starters, laminate floors are resistant to wear and tear, fading, and staining. That makes them a lot easier to clean and maintain than carpets. Besides this, laminate floors are more durable and affordable than other flooring options. For instance, they don't damage or scratch as easily as hardwood floors.
So contact us today and enjoy lavish living with our variety of textured finishes and designs. We will provide you with beautiful laminate flooring options to use in different places around your home.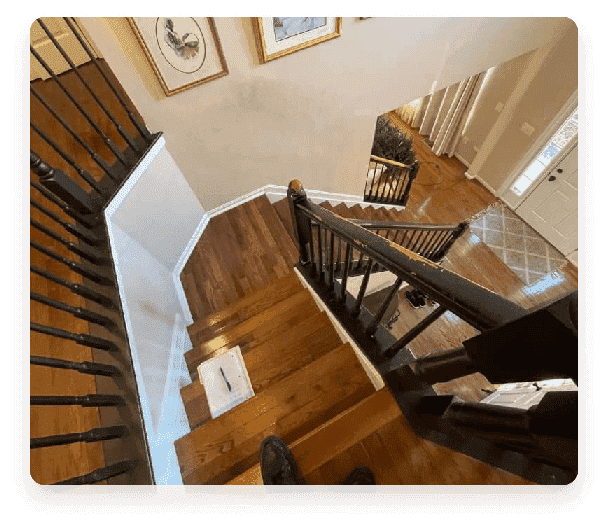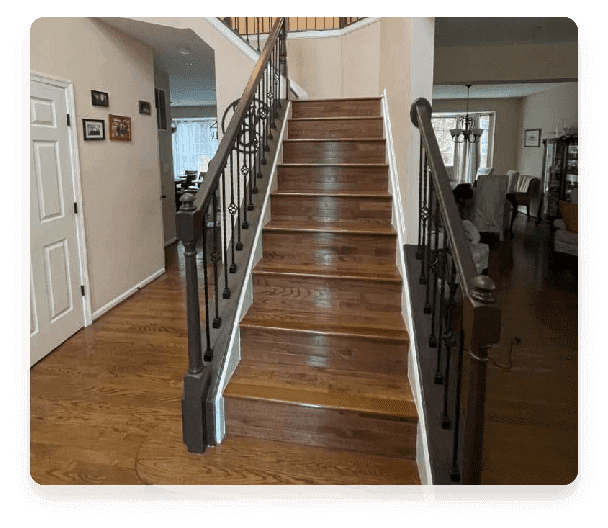 Professional laminate flooring installation you can rely on
It's important to hire skilled flooring contractors specializing in laminate floor installation. That's why you need us.
At NDA Construction, our professional laminate flooring team strives to deliver only the best floors. We use high-quality materials and guaranteed techniques to ensure your floor is installed appropriately.
What's more, we realize that every home is unique. So we take the time to assess the existing flooring before suggesting a finish and style for your home. Moreover, we take into consideration your budget and timeline to make sure your laminate flooring installation project remains affordable and hassle-free.
So stop searching for 'laminate flooring near me' and give us a call. We have the solution to all your flooring needs.
CHECK WHAT OUR CUSTOMERS HAVE TO SAY ABOUT US
1
Should I consider laminate flooring?
Absolutely! Laminate flooring is a great way to increase the value of your home. One of the reasons many homeowners choose laminates over hardwood flooring is that it's a more affordable option. That means you can renovate and remodel your space without breaking the bank.
2
Can you help me decide what floor to install in my home?
Flooring options come in a variety of shapes, hues, and stains. Considering the number of choices available on the market today, choosing the right floor can be rather overwhelming. This is where we can help. Our expert flooring contractors can help you pick the best floor style and material for your home. Rest assured we'll select one that complements your current décor.
3
How much does laminate flooring installation cost?
The price of laminate flooring can vary depending on several factors, such as the location of your home, the size of your floor project, and the type of flooring you choose. But no matter what laminate floor you choose, you should keep the following expenses in mind: labor, material, padding or underlayment, removal and disposal of the existing floor, etc.
4
Can I install the flooring myself, or do I need to hire a professional?
Laminate flooring can be your next DIY project. However, considering that the floor is one aspect of your home that everyone will notice, it's better to leave flooring installation to the experts like us. We have the skill, experience, and tools to ensure your laminate floor is installed quickly and flawlessly.
5
Can I install laminate flooring anywhere I want?
Laminate is a versatile flooring option. That means you can install it anywhere in your house. However, there are several places that we do not recommend laminate floorings, such as bathrooms, porches, balconies, or any area that remains wet. Exposing laminate flooring to moisture for extended periods of time can cause the flooring to swell and warp. It's best to mop up and dry spills promptly to ensure the longevity of your laminate flooring.