OUTSTANDING NEW HOME CONSTRUCTION SERVICES
We are the House building Partners You're Looking For in Silver Spring, MD
TELL US ABOUT YOUR PROJECT.
Live in the house of your dreams
It's time to improve your lifestyle with a modern, new home. Yes, we know a lot goes into constructing a new house. It takes time, energy, money, and tons of planning. If you're thinking of building a home from scratch in Silver Spring, Maryland, you need to find a reliable and experienced home construction company.
You can stop searching for 'new house construction near me'.
At NDA Construction, we will create a perfectly designed house customized for your family's needs and tastes. We'll be your partners for new construction in Silver Spring MD, and will manage everything, from constructing the entire structure to adding the final landscape touches.
So all you need to do now is make an appointment with us, sit back, and watch your dream home come together.
Ready to start building?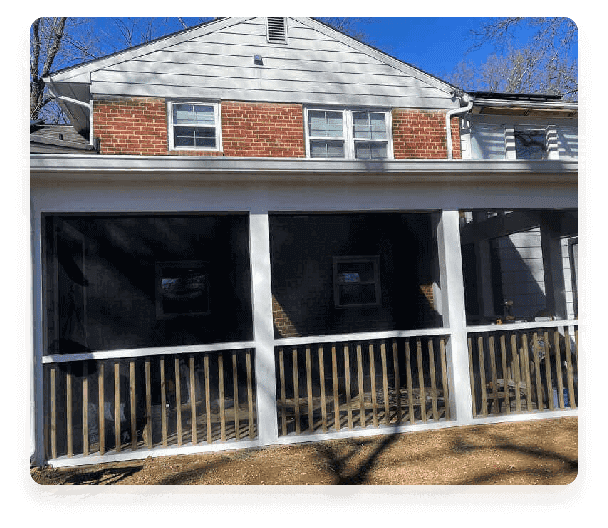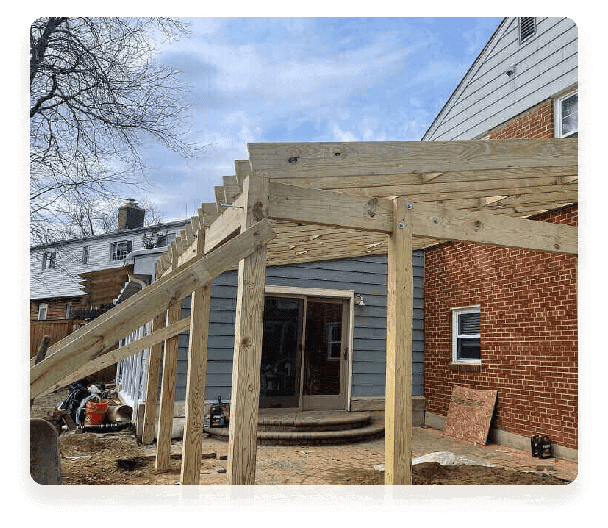 Build a new home hassle-free with NDA Construction
What makes us different from other companies that help with new construction in Silver Spring?
At NDA Construction, we believe in building a home that's as unique as you are. We keep you in the loop from the beginning even before putting a shovel in the ground or laying the first brick. We design a home that fits your personality and aligns with your needs.
Our contractors are skilled, experienced, and licensed. We make sure to follow all legal guidelines as we guide you through the new home construction process. This means you can make all your decisions with confidence.
We guarantee to build a new home that makes your life more comfortable. That's why we focus on every aspect of construction that supports a smarter, more economical way of life, from using quality materials to energy-efficient construction designs and beyond.
Ready to start constructing your ideal home with us?
CHECK WHAT OUR CUSTOMERS HAVE TO SAY ABOUT US
1
What steps do you take during the construction of a new home?
The home-building process can vary from builder to builder and from region to region. We begin by scheduling a meeting to discuss the specifics of your home. We start by laying the foundation and erecting the wooden framework, followed by the installation of the plumbing, electrical, and HVAC systems. The next stage is to finish the interior and exterior walls (along with insulation), floors, doors, windows, walkways, driveway, etc.
2
What do you discuss in the initial meeting?
Before we can start constructing your home, we both need to be on the same page. We will discuss your requirements, budget, timelines, architectural drawings, legalities, etc. However, the discussions do not stop here. We believe the best homes are ones where our clients are the most involved during the building process. So we like to schedule regular meetings all throughout the project to ensure you're always up to date with the latest developments.
3
How long does it take to build a home from scratch?
The time to construct a new house can vary depending on the location, style, and size of the floor plan. The timeframe may take longer for a fully custom housing development project with more intricate designs. Brief us about your requirements, and we will share a tentative timeline with you to give you a more better idea.
4
Why should I choose NDA Construction New home Construction Services?
We have years of experience in the field of construction. We offer unparalleled new home construction services in Silver Spring, Maryland. Our team consists of professionally trained architects, interior designers, engineers, and construction managers to ensure your home is architecturally sustainable and aesthetically appealing. So if you're planning to build a new home in Maryland, feel free to set up a meeting with us.
5
Why does my newly constructed house need to be inspected?
Inspections are a way to catch potential problems before the construction is finished. So it's vital to conduct periodic inspections while your new home is being constructed. This ensures that your home is compliant with local building codes and the quality of the construction isn't being compromised at any stage. And so, we typically conduct several inspections at various stages during the project to make sure you get the best.